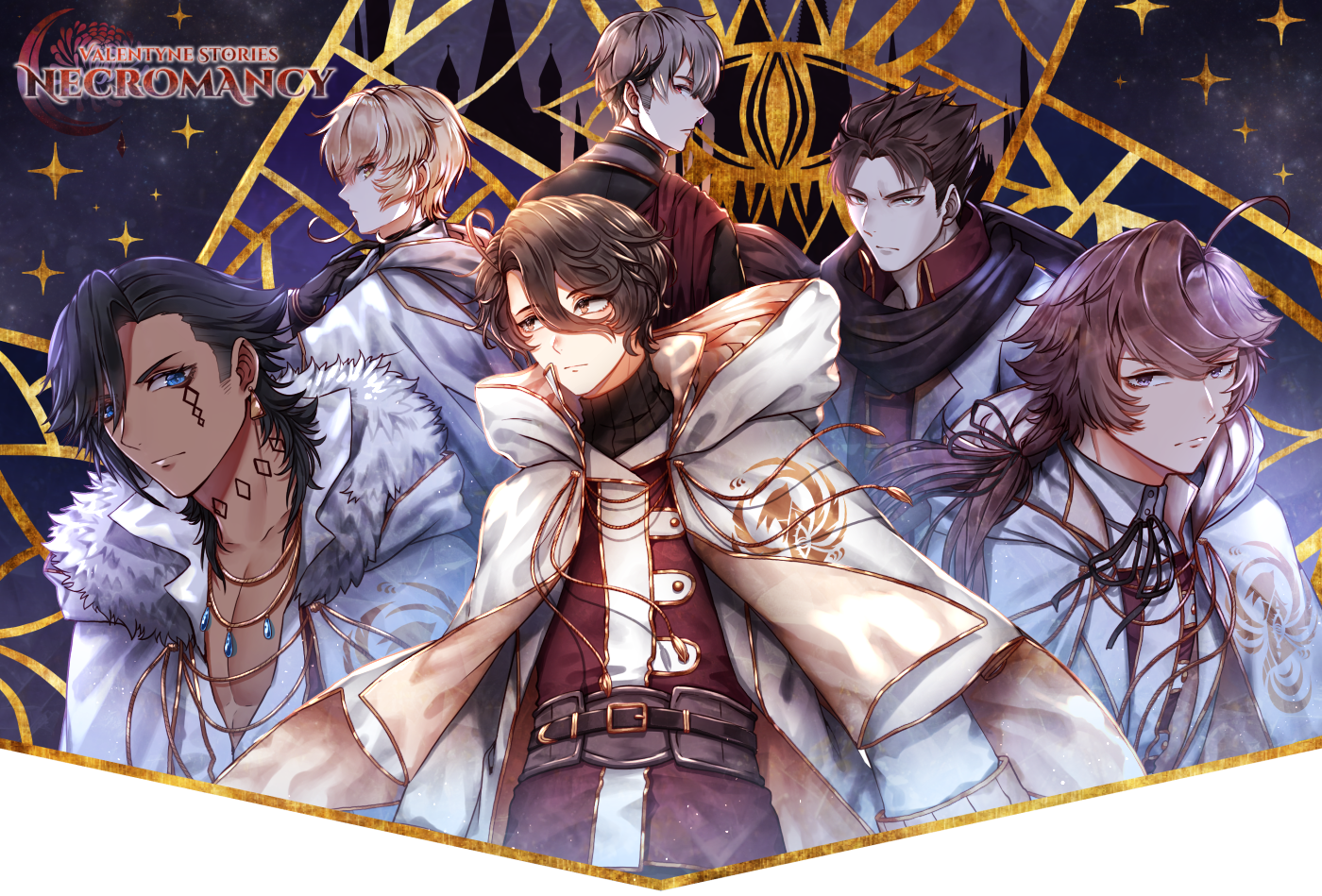 Valentyne Stories Necromancy
Follow us on our social medias!
Website | Facebook | Twitter | Tumblr | Instagram

« Magic is a gift, given to only a few chosen ones in the world. Be it the heir of a rich family or the offspring of the least good for nothing, every son able to use magic is promised to a great future. If he's prone to use his gift for the kingdom, his name will be known in Arcan's History, bringing honor and glory even to his first ancestors. »


After hearing these quite sententious words, Rave left his comfortable town to become a great Mage. New to the Academy, which exists to teach the magic elite, the young man came to learn, to become « someone », to make his family proud. Improfinv himself and avoiding being scolded by his teachers should have been his only concerns for the next three years. Should have. Unluckily, Rave happens to be in a bad place, at the worst time.

From the student sleeping in the bed next to his to the guard watching over him, everyone is tense in the school. Something is coming, something that will most likely change their whole world, and everyone has a part to play.

Rave will have to discover what's going on, choose who to side with... and who to stand against.

The demo is ~36k words
15 backgrounds and 9 CGs
About full game, it will be much longer.
At least 500k words
Full game will have 5 routes
Multiple endings (5 bad, 5 neutral, 5 good and a true ending)
120+ CGs
40+ unique backgrounds
A Journal updated with the main character's knowledge

When the game will be released?
We're aiming for a end of 2020 release with the first three routes. Then, in 2021 the 2 remaining routes will be added with multiple updates.
Are you crowdfunding your game?
The Kickstarter took place on July 1st to July 31st and was successful! Thank you very much everyone!
What is the game's rating?
The game is rated R-16 for violence and gore. There will be a R-18 optional patch as well.
Which languages your game is available?

We have French and English languages available. Our translator is a close friend which is not a native English speaker, so the demo may have mistakes we could not see as 100% French team. If the game is funded, we will recruit a native translator, thank you for your understanding!

Project Lead and Developper: Nyanshua

Scriptwriter: SallyNyan
CG arts, Backgrounds, Sprites and GUI: Wanini
Demo's French proofreading and English translation: Styria
Demo's English proofreading: Ariachiba
Sountracks: STARRYSKY
| | |
| --- | --- |
| Status | In development |
| Rating | |
| Author | Mesange Arts |
| Genre | Visual Novel |
| Tags | Anime, bl, bl-game, Fantasy, Gay, LGBT, Meaningful Choices, Romance, Yaoi |
| Average session | A few hours |
| Languages | English, French |
| Inputs | Keyboard, Mouse |
Download