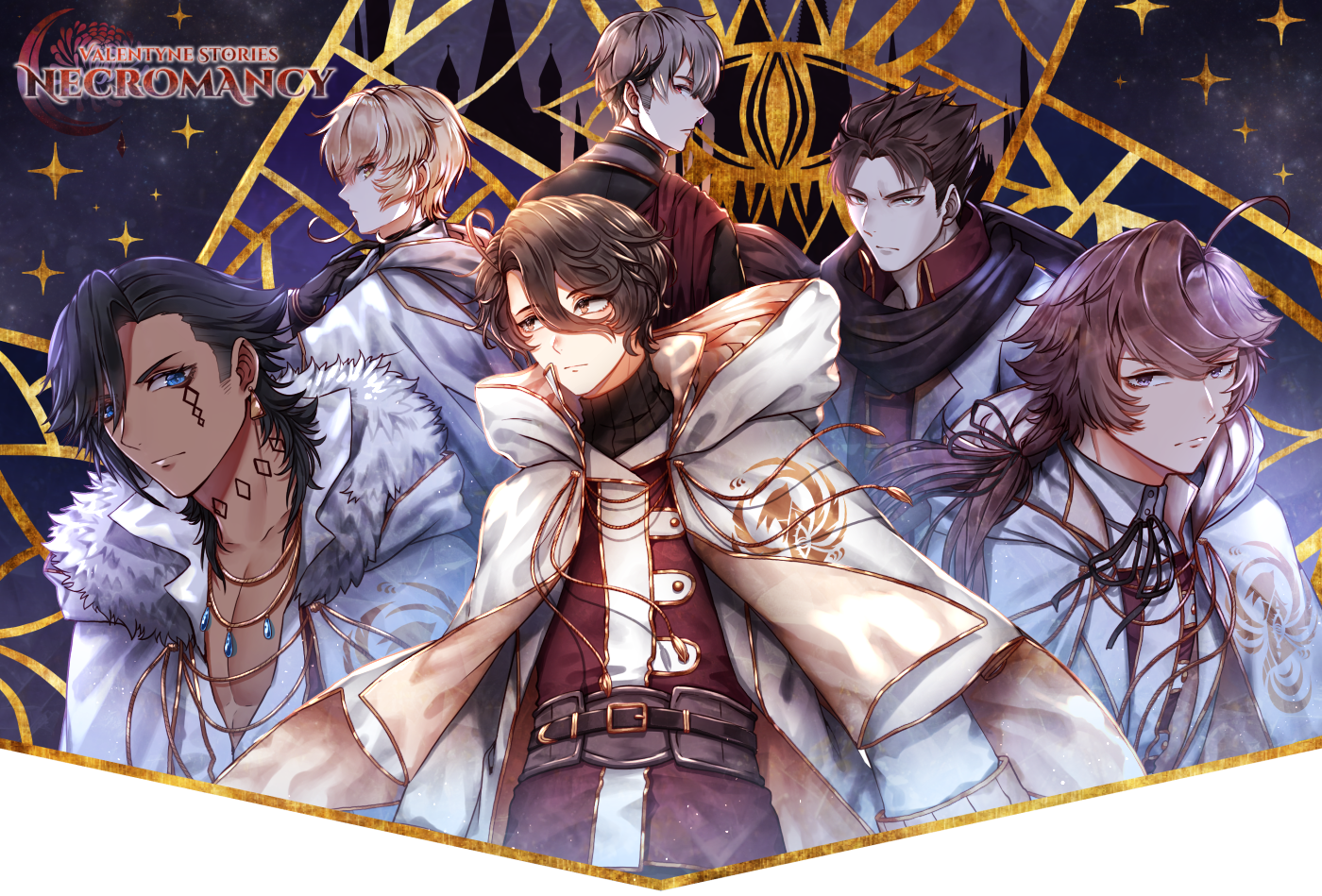 Valentyne Stories Necromancy
Hello everyone! We hope you and your loved ones are doing well! Because we don't want the development of the game to be at a standstill due to our current situation (you'll find a little update on that at the end of this news post), we've come up with some things that'll contribute to fleshing out the game's storytelling.
SPRITES
The game will have a total of 70 sprites (or more) including all the various poses.
We had announced in our previous news post that a few secondary characters were going to receive two poses. Depending on the needs of the script, some of them will also come with several outfits. Originally such treatment was reserved for the main characters, so we had to rework the secondary characters' sprites to change their clothes (as there was no "naked" version of them).
Phoenix Valence in his Order of Ashaï uniform and in his casual clothes.
Typically, a much easier method would be to just find a way to justify the absence of a character when a scene requires the sprite to be changed, rather than doing said modification. Either that, or focus the entire scene in a single illustration. With these new changes, we won't have to bend the storytelling to match our resources!
Like we said at the beginning of this post, none of this was planned beforehand, but we are trying to optimize the time we are losing because of our current situation to the fullest. Might as well take it as an opportunity to alleviate our self-imposed limitations!
SALLY HEALTH UPDATE
As we've mentioned last time, because of COVID-19 and some people's lack of discipline (wear a damn mask. And make sure it covers your nose, too.), Sally wasn't able to get proper treatment ever since she left the hospital. Unfortunately, she hasn't gotten any better, and her health has even declined, but a few days ago we've finally managed to get a date for a consultation--which will be the first step toward an upcoming surgery! On December 8th, things will finally start moving!
SNEAK

PEEK

We are ending this news post with a little exclusive tidbit!

Since Christmas is approaching, we've decided to give you all a big gift: we're revealing all of the characters that have been created so far!
(We hope you guys have good eyesight.)

Also, please consider following us on our social media: we are planning a surprise for Christmas!
Take care, and see you next update!
Get Valentyne Stories Necromancy
Comments
Log in with itch.io to leave a comment.
I was just thinking about this game and then this happens
We are now doing at least 1 devlog/ month until the game's release!
I hope Sally recovers real soon! I'll pray for her