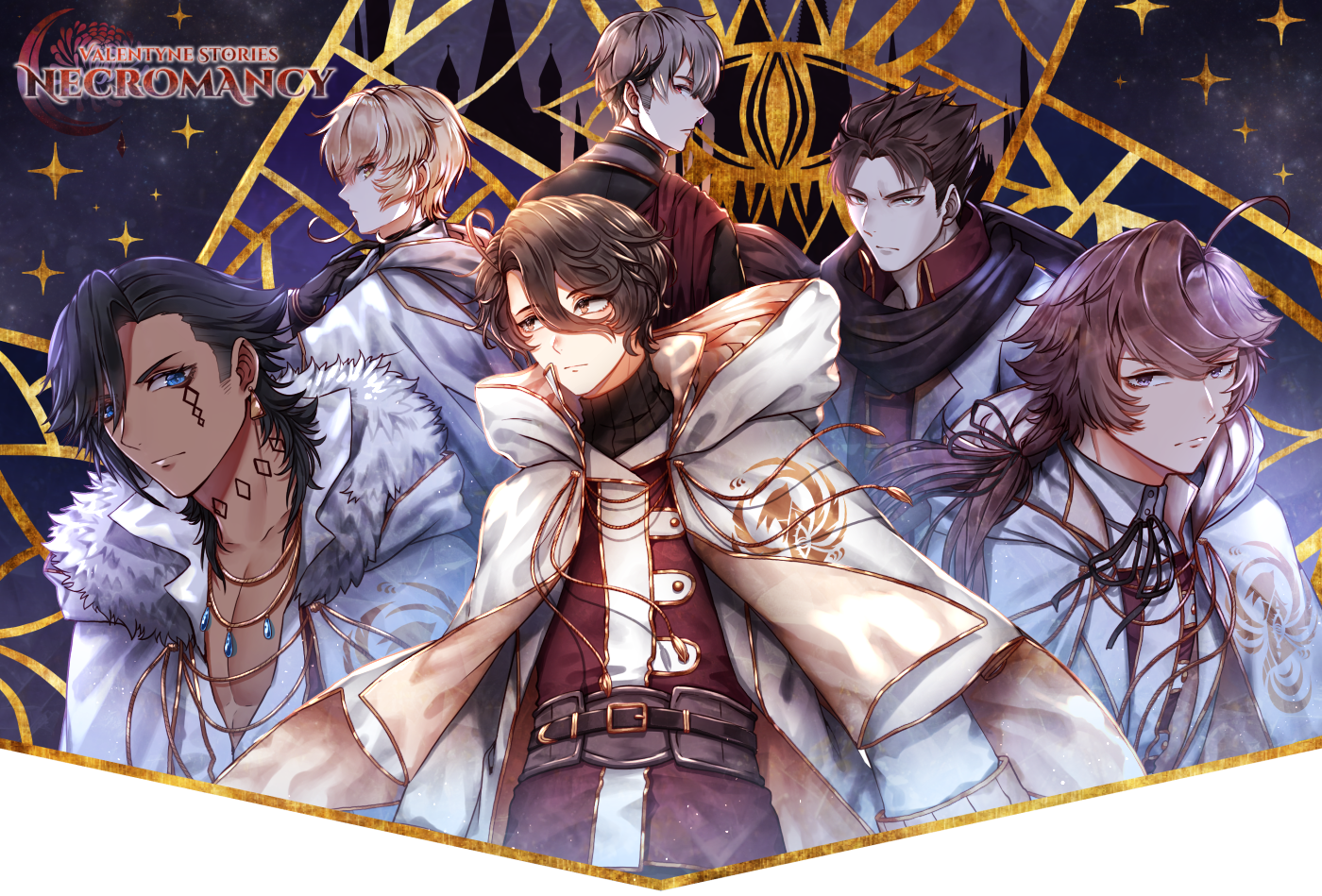 Valentyne Stories Necromancy
Hello everyone!
We are making progress!
First, Dexter made his first appearance in the game! Isn't it exciting?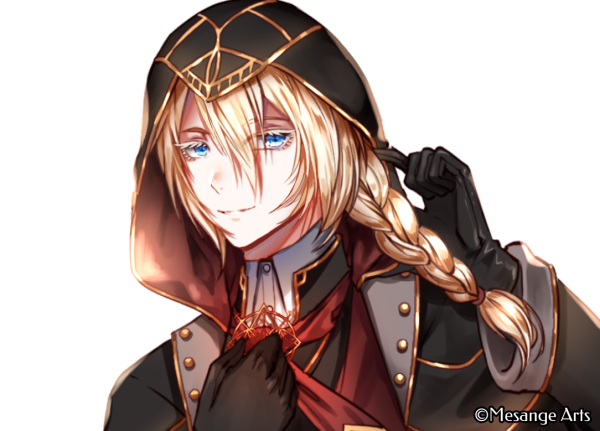 Hyde's route continues (even though the beginning was a challenge), a new feature is being developed, and a few visuals have been finished:
Is a romantic atmosphere on a bridge cliché? Yes. Are we still totally doing it? Also yes.
Our new shiny website!
We also updated the game's website: it now contains all the information about the lore that we revealed during the campaign and is also better organized. You can find it here.
We updated it with the first creature of our bestiary. Meet our cute snow spider: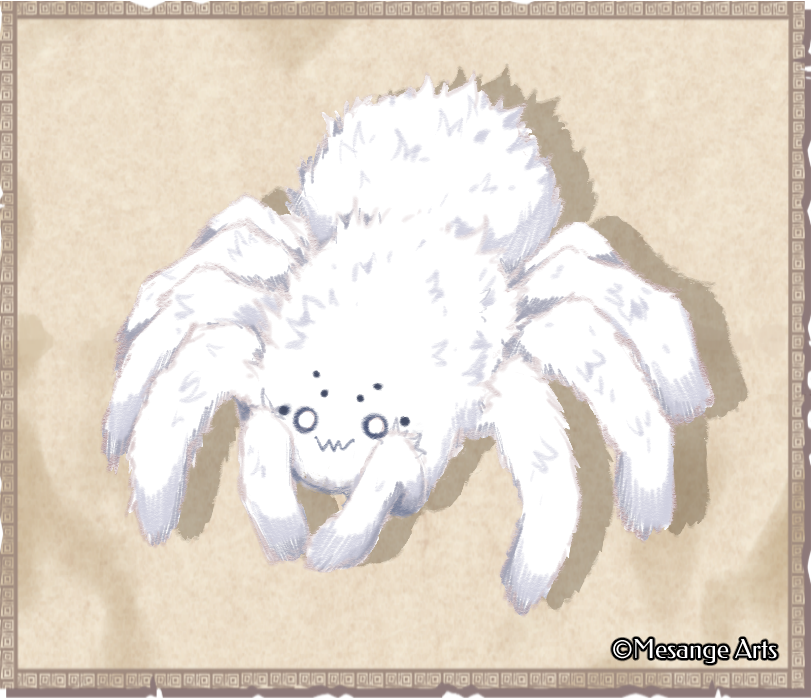 Known as the first silk source in Arcan, snow spiders can be found in the coldest parts of the continent. They're known to grow to around three feet tall. The snow spider's abdomen is covered with thick fur, making them valuable to tailors. Due to immense poaching that resulted in their homes becoming uninhabitable, snow spiders are now bred primarily in silk farms. While there are some wild snow spiders left, they tend to stay far away from humans.
Now that they're in the process of being domesticated, some lunatics keep them as pets. It is, however, strongly advised to only have one pet at home: even though they are large, they are easily scared, and thus tend to feed on tiny animals as anything bigger than a rabbit scares them.
Want to support us but missed the Kickstarter? There is a way!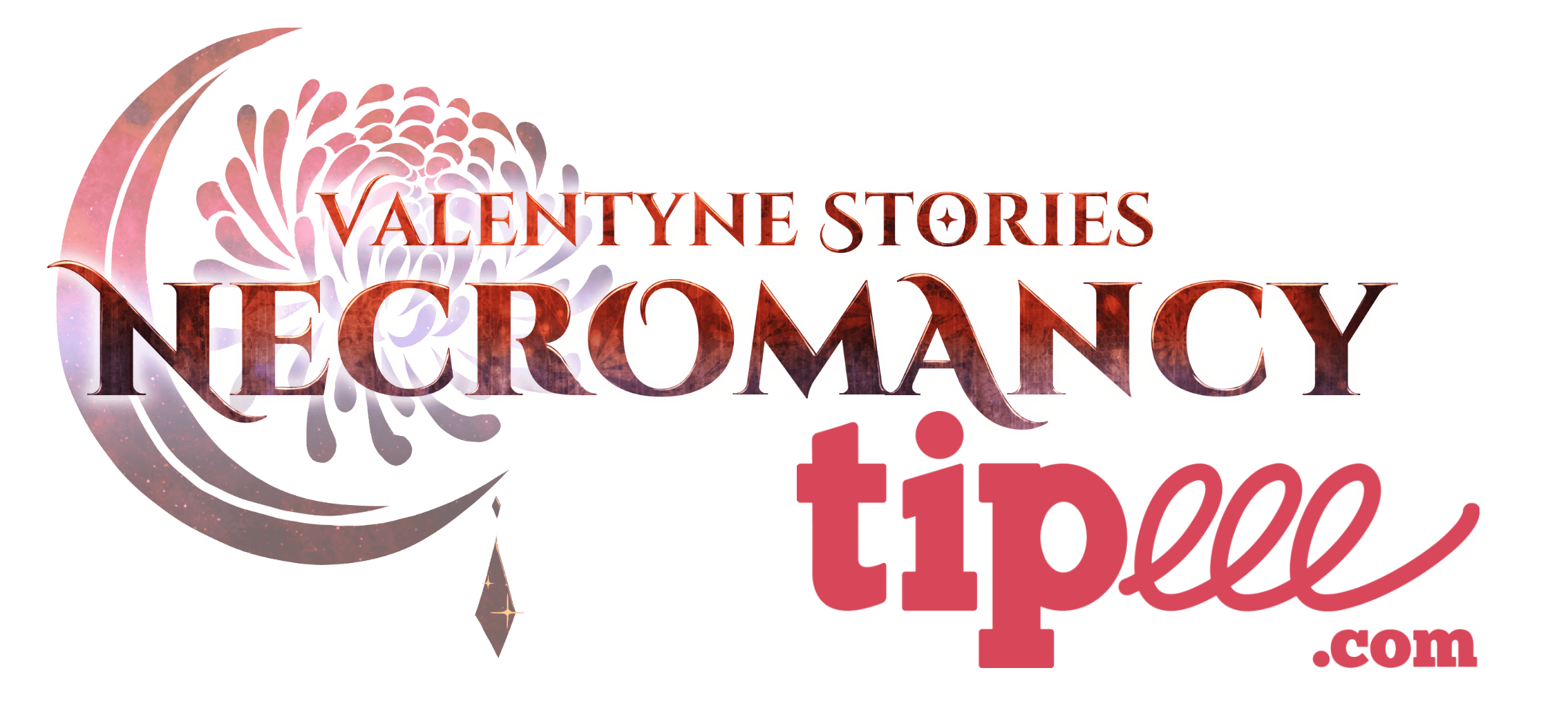 You'll also be able to find a link to our Tipeee (a French Patreon). It would help us get more funds to expand music, translation, etc. All the information is written in both French and English!

You can find the first Tipeee poll (for tipers only) available this month.
Vote for which casual design you'll get to see! It can only be one, so choose wisely!
Voting ends on 11/14 At 11:59PM (GMT+2)
A small bonus!
We also made a special Halloween themed drawing for October 31st!
Halloween is our chance to showcase the characters in a different light (and in different costumes!), so we jumped on it! We hope you like the theme we chose, because we certainly love it!
We hope your liked the news! See you soon in another news compilation!
If you wish to see them way before the Itch.io devlogs, do not hesitate to follow us on the different social medias:
Files
ValentyneStoriesNecromancy-0.1.60-1-pc.zip
444 MB
Jul 16, 2019
ValentyneStoriesNecromancy-0.1.60-1-mac.zip
427 MB
Jul 16, 2019
Get Valentyne Stories Necromancy